LilMarble
PL: Human






Posts

: 2


Points

: 6


Join date

: 2011-07-02


Age

: 27


Subject: Hi, I applied to be a Typesetter and I need your help :D Sat Jul 02, 2011 4:19 am

---

Hello!

I'm LilMarble.

Please check out my application posted in the recruitment section. I'm new at typesetting but I am very eager and willing to learn.

So I hope you guys will help me!

Arigatou gozaimasu!
AbhiEpicWorks
Administrator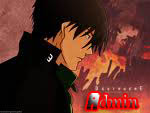 Posts

: 353


Points

: 625


Join date

: 2011-04-21


Subject: Re: Hi, I applied to be a Typesetter and I need your help :D Sat Jul 02, 2011 5:06 am

---

LilMarble wrote:

Hello!

I'm LilMarble.
Please check out my application posted in the recruitment section. I'm new at typesetting but I am very eager and willing to learn.
So I hope you guys will help me!

Arigatou gozaimasu!

Hello LilMarble!!I have checked your application!!

So, we'll send you a test, which will help you in getting some training!

If you want to ask anything, then you can contact us!!

See you!!

^^

_________________

~~Epic works are for ever.....~~