Hello everyone!!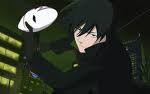 Again, we're back with a
New Series
for you!
The name of this new series is "
Youkai Gakuen -Intou Yakou-
"!
*****
This series includes contents of many genres!
The stories are short, but full of "Hentai-ness".
We hope you'll enjoy reading this new chapter and this new series!!
Have Fun!!
-
AbhiEpicWorks
_________________
~~Epic works are for ever.....~~