AbhiEpicWorks
Administrator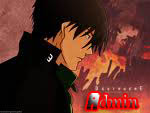 Posts

: 353


Points

: 625


Join date

: 2011-04-21


Subject: Manga- SEITOKAI NO ICHIZON Thu May 05, 2011 9:48 pm

---

Name:

Seitokai no Ichizon ; 生徒会の一存; Student Council's Discretion

Genres:

Comedy, Ecchi, Harem, Romance, School Life, Shounen

Description:

Hekiyou Private Academy's student council members are decided through what basically is a popularity contest. Since good looking girls are admired by both sexes, unlike boys, the student council room became known as paradise. As the pillar of the student council, Sugisaki Ken seeks to create his own bishoujo harem due to his love of girls.

We're working from:

Volume 2, Chapter 8 -The justice that doesn't accompain with it the power, is not called the justice in reality!
AbhiEpicWorks
Administrator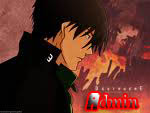 Posts

: 353


Points

: 625


Join date

: 2011-04-21


Subject: Why was this project dropped? Sat Dec 10, 2011 4:48 am

---

The reason that led us to drop this project was:

Reason-> Lack of Interest shown by the readers/members.

Try to actively particpate in the discussions and other activities that're conducted on this site in order to prevent such things from happening.