AbhiEpicWorks
Administrator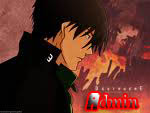 Posts

: 353


Points

: 625


Join date

: 2011-04-21


Subject: We're going to bring some revolution here!! Fri Jun 10, 2011 11:21 pm

---

Hello everyone!!

Up till now, EPIC WORKS was working only on some long series, but we're going to change this system.

From now on, we're starting to work on short manga series, which will not only finish sooner than the long ones allowing you to read the complete story without taking very long, but it will be a good change too, i.e., you will be able to read more stories.

To start with, we'll scanlate 2 short manga series, about which I'll inform you later in the Ongoing manga projects section.

I hope you're all excited to experience this new change, and will enjoy reading our short series!


Have Fun!!

- AbhiEpicWorks

_________________

~~Epic works are for ever.....~~



Last edited by AbhiEpicWorks on Sat Jul 02, 2011 10:04 pm; edited 2 times in total
Noutathewolf
PA Member





Posts

: 56


Points

: 63


Join date

: 2011-05-06


Subject: Re: We're going to bring some revolution here!! Sat Jun 11, 2011 4:55 am

---

AbhiEpicWorks wrote:

Hello everyone!!

Up till now, EPIC WORKS was working only on some long series, but we're going to change this system.

From now on, we're starting to work on short manga series, which will not only finish sooner than the long ones allowing you to read the complete story without taking very long,but it will be a good change too, i.e., you will be able to read more stories.

To start with, we'll scanlate 2 short manga series, about which I'll inform you later in the Ongoing manga projects section.

I hope you're all excited to experience this new change, and will enjoy reading our short series!


Have Fun!!

- AbhiEpicWorks

sounds interesting~ although ill be sad once the short ones end, since, well, they're short..
AbhiEpicWorks
Administrator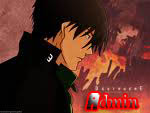 Posts

: 353


Points

: 625


Join date

: 2011-04-21


Subject: Re: We're going to bring some revolution here!! Sat Jun 11, 2011 7:52 am

---

Noutathewolf wrote:


sounds interesting~ although ill be sad once the short ones end, since, well, they're short..

Hello Nouta-chan!!

Oh, I do understand what you're talking about, but I think you'll enjoy them so much that you won't feel too sad when they are going to end!

Just look forward to it!See you!!

^^

_________________

~~Epic works are for ever.....~~
Sponsored content

Subject: Re: We're going to bring some revolution here!!

---