Hello everyone!!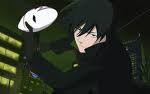 A new chapter of "
Boku no Bandai-san
" is here again!
This time we'll get to know how Sakurako became the owner of
Hana no Yu
.
We'll see and feel the deep sentiments and emotions within her.....
We hope you'll enjoy reading this new chapter!!
Have Fun!!
-
AbhiEpicWorks
_________________
~~Epic works are for ever.....~~