AbhiEpicWorks
Administrator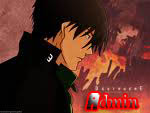 Posts

: 353


Points

: 625


Join date

: 2011-04-21


Subject: MANGA- AI. You Don't Know What LOVE Is Sun Jun 05, 2011 6:29 pm

---

Name:

AI. You don't know what Love is ; あい。; You don't know what Love is

Genres:

Adult, Drama, Ecchi, Romance, Seinen

Description:

Renji is a photography college student, just now living on his own in Tokyo. He sets about seducing a classmate, and then things start to go in direction he didn't expect. Thus begins a romantic, comedy, ecchi manga in the style of Ecchi and Desire…

We're working from:

Volume 1, Chapter 1 - A cetain Love poetry
Noutathewolf
PA Member





Posts

: 56


Points

: 63


Join date

: 2011-05-06


Subject: Re: MANGA- AI. You Don't Know What LOVE Is Tue Jun 07, 2011 12:40 pm

---
AbhiEpicWorks
Administrator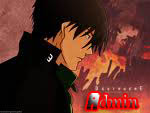 Posts

: 353


Points

: 625


Join date

: 2011-04-21


Subject: Re: MANGA- AI. You Don't Know What LOVE Is Tue Jun 07, 2011 6:08 pm

---

Noutathewolf wrote:

sounds good

It is!!So, I would like all of you to give it a try!!See you!

! ^^

_________________

~~Epic works are for ever.....~~
AbhiEpicWorks
Administrator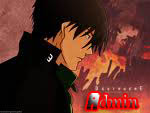 Posts

: 353


Points

: 625


Join date

: 2011-04-21


Subject: Why was this project dropped? Sat Dec 10, 2011 4:50 am

---

The reason that led us to drop this project was:

Reason-> Lack of Interest shown by the readers/members.

Try to actively particpate in the discussions and other activities that're conducted on this site in order to prevent such things from happening.


Sponsored content

Subject: Re: MANGA- AI. You Don't Know What LOVE Is

---